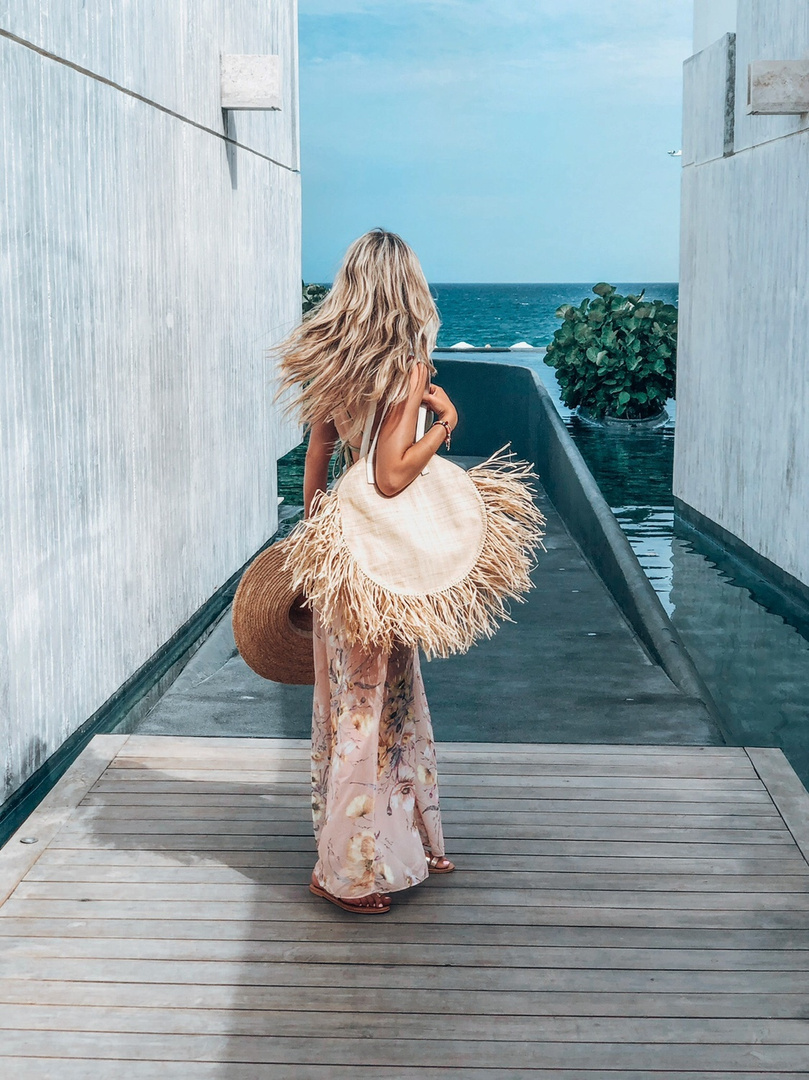 Style Snap Getaway: So Cabo
Style Snap
Oh, what a getaway! Thanks for the memories Cabo! I'm hot off my summer getaway at the Viceroy Los Cabos, and there are no words! Luckily my vacation wardrobe said it all! From trying new brands (like Kate Hudson's Happy x Nature) to stealing some of my segment faves from Hat Attack and AdoreMe, to all of my under $100 finds...there were so many fun looks, so little time! You may have been spying it all on my Insta, and now you can shop select pieces from my trip below! Happy Summer!
My Look: Pants, H&M/Bag, Mango/Hat, Hat Attack #ShopStyle #under100club #stylesnapgetaway
Nailed It
My favorite celebrity looks
Nailed It
The coolest looks from Cannes? From Eva Longoria's Alberta Ferretti skin-tone suit, to Elle Fanning's Dior show-stopper, and Kendall Jenner in none other than H&M…here are three looks you really need to see! If anyone had more than just a style moment in Cannes this year, it was Elle Fanning, hands down! Out of her … Continued
Read Post
Nailed It
Whoa, what a night! I am still in shock that I was actually on the pink carpet for the 2019 Met Gala, witnessing the "Camp" fashion theme live in all its glory (watch here). I can say first hand, best theme ever! This is exactly what the Superbowl of Fashion should always be all about. … Continued
Read Post
Nailed It
Bring on the Spring baby! Call me crazy, but I do believe the weather in NYC will eventually catch up with our Spring style, and when it does I want to look like Lupita! Look at those Springy separates! It's clear by now bold color is trending for the season, and no one wears it … Continued
Read Post
Nailed It
Say hello to the new plaid. It's colorful, powerful, and playful all at the same time! It's infused with palettes of green, blue, orange, you name it! It's mini, it's midi, it's head to toe too! If celebs at Paris Fashion Week have a say, this trend is continuing into bigger and bolder territory for … Continued
Read Post
Behind The Scenes
Join me as I go backstage and on the red carpet to talk to your favorite designers and celebrities!
Behind The Scenes
Welcome to Fashion Month! February is officially my month to kick off new style at NYFW and beyond! Oh, and speaking of new kicks, I am so excited to be celebrating the Month Of Style with FitFlop! Can we talk about these statement sneakers?! I mean!!! They're studded, they're scalloped, and they're flat-out comfortably fabulous! … Continued
Read Post
Behind The Scenes
Fall Shoe Alert! Let's face it, NYC doesn't go easy on anyone. Especially when you're running around in stilettos! One step out the door, and there's that pothole! NYC you've met your match! Time to meet The Riley by Kenneth Cole, aka my new amazing ankle boots to conquer the season in style (because yes, I can … Continued
Read Post
Behind The Scenes
Where are all of my influencers at?! This really is a brand new territory for me as of 2018, so I was excited to sit down with Rachel Zeilic of Clique Media to talk all things on-camera and getting started in influencer-land! For me, as I work with the goal of building a social media … Continued
Read Post
Behind The Scenes
Where the front row meets my Under $100 Club!!! I was so excited to take Payless behind the scenes for the Christian Siriano Spring 2019 fashion show! The best part? Along with the incredible runway style and the star studded front row (think Carmen Electra to Whoopi Goldberg)…my AMAZING booties were under $40! Holla! I paired my … Continued
Read Post