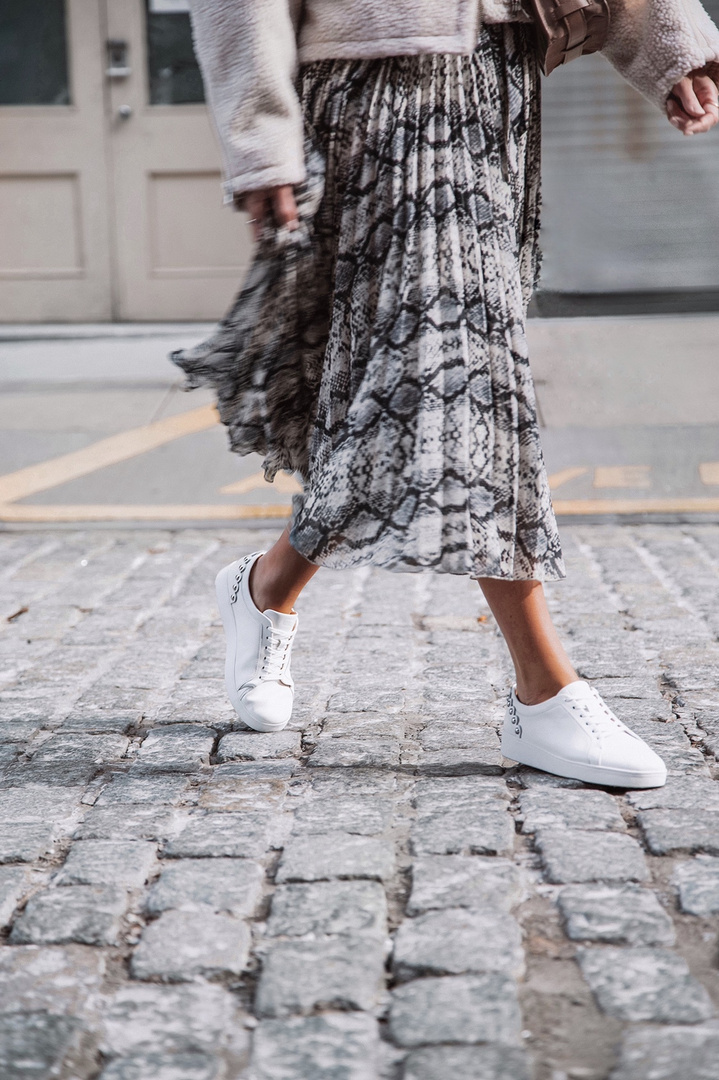 Fashion Sneakers
Style Snap
Oh Hey February! Meet my shiny new pair of fashion month statement sneakers! They're studded, comfortable and they go great with snake print! In fact, they go with everything in my closet! What a perfect style pick me up! I'm so excited to be officially partnering with FitFlop for "Month of Style"! Find out more in my behind the scenes section of my blog!
My Look: Thanks To ShopStyle and FitFlop for sponsoring this post!
Photo: Jae Eun Seok #ad #FitFlop #FashionMonth #MonthOfStyle #InMyFitFlop
Nailed It
My favorite celebrity looks
Nailed It
And to think, I just watched Pretty Woman on the very same day (so getting that red dress moment vibe right here, but made for the modern day)! I'm going to forego the "Girl On Fire" references, and just say this…Alicia Keys was a most-stylish hostess with the mostess at last night's 2019 Grammy Awards! … Continued
Read Post
Nailed It
Leave it to Queen Victoria (okay she's my style queen, at least) to give us this winter lesson in layering. The subject: pairing leather on leather to perfection! Appropriately warm, chic, and all things cool girl. Oh yes, you nailed it alright. Victoria Beckham, I thank you for existing. Here's the thing, she can rock … Continued
Read Post
Nailed It
Five fun dresses from SAG Awards 2019? Five chic dresses (and leggings) straight off the red carpet? You got it! Yep, I said leggings. Stay tuned! I always love the SAG Awards because it always seems to draw out the playful side of stars' style! If you can pull off a fun look as well … Continued
Read Post
Nailed It
Can it be?! 2019 awards season in full style swing already?! If the Golden Globes goddesses have anything to say about it, it's officially here and in most fabulous fashion. Sure there was your typical mixture of actresses parading the usual drippy metallics, whimsical tulle and jewel toned frocks, but that's exactly what sign up … Continued
Read Post
Behind The Scenes
Join me as I go backstage and on the red carpet to talk to your favorite designers and celebrities!
Behind The Scenes
Welcome to Fashion Month! February is officially my month to kick off new style at NYFW and beyond! Oh, and speaking of new kicks, I am so excited to be celebrating the Month Of Style with FitFlop! Can we talk about these statement sneakers?! I mean!!! They're studded, they're scalloped, and they're flat-out comfortably fabulous! … Continued
Read Post
Behind The Scenes
Fall Shoe Alert! Let's face it, NYC doesn't go easy on anyone. Especially when you're running around in stilettos! One step out the door, and there's that pothole! NYC you've met your match! Time to meet The Riley by Kenneth Cole, aka my new amazing ankle boots to conquer the season in style (because yes, I can … Continued
Read Post
Behind The Scenes
Where are all of my influencers at?! This really is a brand new territory for me as of 2018, so I was excited to sit down with Rachel Zeilic of Clique Media to talk all things on-camera and getting started in influencer-land! For me, as I work with the goal of building a social media … Continued
Read Post
Behind The Scenes
Where the front row meets my Under $100 Club!!! I was so excited to take Payless behind the scenes for the Christian Siriano Spring 2019 fashion show! The best part? Along with the incredible runway style and the star studded front row (think Carmen Electra to Whoopi Goldberg)…my AMAZING booties were under $40! Holla! I paired my … Continued
Read Post